There is no need to be confused anytime you need to rip and encode your Blu-ray and DVDs. VidCoder Portable for Windows can be a trustable app that can perform those tasks easily with the support of its great features.
What is VidCoder Portable?
Are you looking for an open-source that can be used for ripping DVDs or Blu-ray for your Windows PC? VidCoder Portable download for Windows must be the answer you are looking for. Besides ripping Blu-ray or DVD, this app can also be used for transcoding videos. Of course, you must be curious about the encoding engine used by this app. This app uses the HandBrake encoding engine, after all.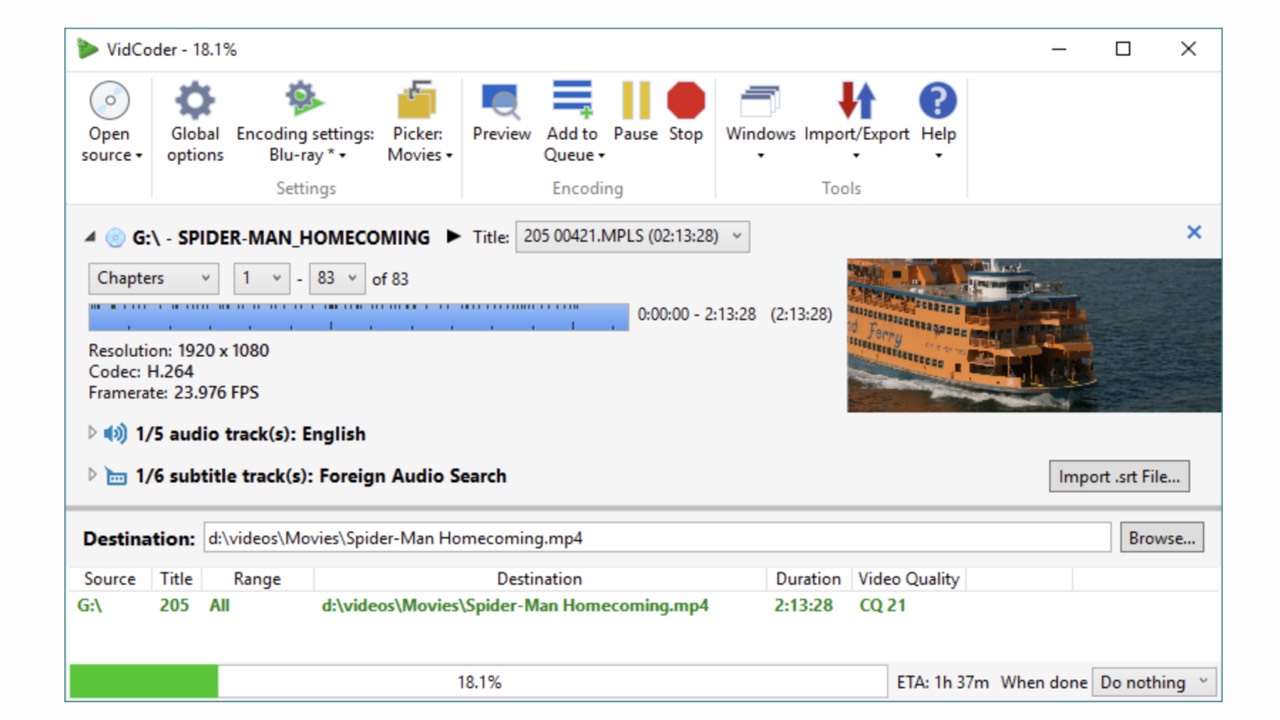 You might have a big worry when using an app to rip DVDs because it can defeat the CSS encryption that can be found in most commercial DVDs. Nevertheless, you do not need to worry about this when using VidCoder Portable. Its DVD ripping function will not sacrifice the DVD's CSS encryption.
VidCoder Portable Features
Before using VidCoder Portable for your Windows PC, you might want to know further about the features offered by this app. You will love this app because it is multi-threaded. It can also be a container for MP4 and MKV videos. This app can be considered the best video encoder in the world because it comes with H.26 encoding with x264 encoding options.
In some encoding processes using some other apps, you might find huge intermediate temporary files that make the process a little bit complicated. This problem will not be found when using VidCoder portable since everything will be in a single process with an integrated encoding pipeline.
This app can be used for H.265, VP8, Theora, MPEG-4, and MPEG-2 videos. It can also support AAC, Vorbis, AC3, MP3, and FLAC audio encoding along with AC3, MP3, AAC, DTS, or DTS-HD passthrough. This app can also target quality, size, or bitrate for the videos. It also comes with 2-pass encoding.
More great features can be found in the VidCoder Portable app. This app also comes with various filter options to decomb, rotate, deinterlace, detelecine, and reflect videos. Batch encoding and instant source previews can also be found on this app.
You can do more with this app since small encoded preview clips can also be created with this app. You can feel free to pause and resume encoding whenever you need. All of these great features for ripping and encoding DVD and Blu-ray videos can be used after you get VidCoder Portable free download.