Twitch Desktop for Windows is essential software for video game players who want to connect with other people easily. With this software, gaming communication can be done directly from your Windows PC. This software comes with several features that will strengthen your connections with your gaming community.
Attach Your Twitch Channel to Your Server
The great thing about Twitch is that you can build a community on this platform. It can provide you a virtual home where you can chat, watch, and play. The text and voice rooms can be customized completely. You can simply attach your channel to your server. This way, your community can watch you live. There is no need to change the app to chat because anyone in your community can chat within this app using Twitch Chat.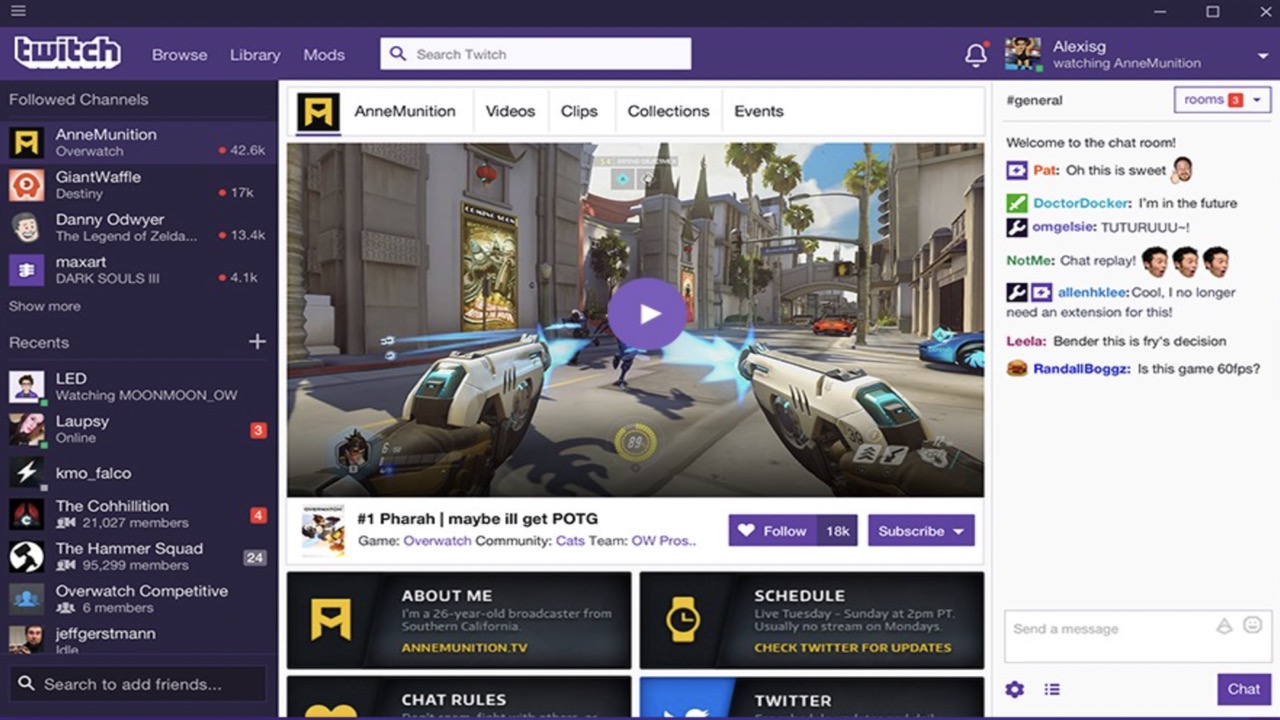 Friend Sync
Building a community can be pretty challenging if you have to invite your friends and follow the games. This should be a big problem any longer when you use Twitch because this app comes with Friend Sync which allows you to import your friends and games instantly. There will be no time to waste herding cats after getting the Twitch Desktop download for Windows. You can use your precious time to chat, video message, and play games together.
High-Quality Voice and Video Calls Experience
For sharing experiences online, you need to make sure that you can get the support of high-quality voice and video calls. With Twitch Desktop, you can enjoy voice calls with crystal clear sound no matter how many people you talk to.
You can send an instant invite link to chat anytime you want to start a call with someone within your community. You can also make a video call with someone close to you including subs and teammates. You can chat together with up to five people with a beautiful HD screen experience. You will not find any difficulty sharing the screen, as well.
Manage Add Ons and Overlays Easily
Your gaming experience might not be complete without using addons. You do not have to exit the Twitch app to find and install add-ons for your favorite games. Addons management can be done within the app. It will be getting better since Twitch will also be supported by cloud storage so you can feel free to play on different machines with the very same settings.
In-game overlays can also be enabled to manage your calls without alt-tabbing. Twitch Desktop free download is an amazing app for anyone who enjoys playing games and wants to build a community online.|