Xiaomi Inc. created ShareMe for PC, a network application. Users can share files with this free and simple application. It is compatible with any number of PCs and even mobile devices as long as they're connected to the same wireless network.
ShareMe for PC is a file-sharing application designed from the ground up to make device sharing easy. It enables you to transfer any files without using bulky cables or even an internet connection. All transfers are completed with the fewest number of operations possible. All you need to do is ensure that the two devices are connected to the same wireless network.
ShareMe for PC
The file-sharing app is a peer-to-peer file transfer tool faster than standard Bluetooth file sharing. However, the transfer speed is determined by the device's current WiFi connection.
Furthermore, there are no file size limitations which lets you transfer huge files without error. It means that files sent with the ShareMe for PC can transfer a file at more than 200 times the speed of a simple Bluetooth connection, and can easily reach 50MB/s in the best network environment.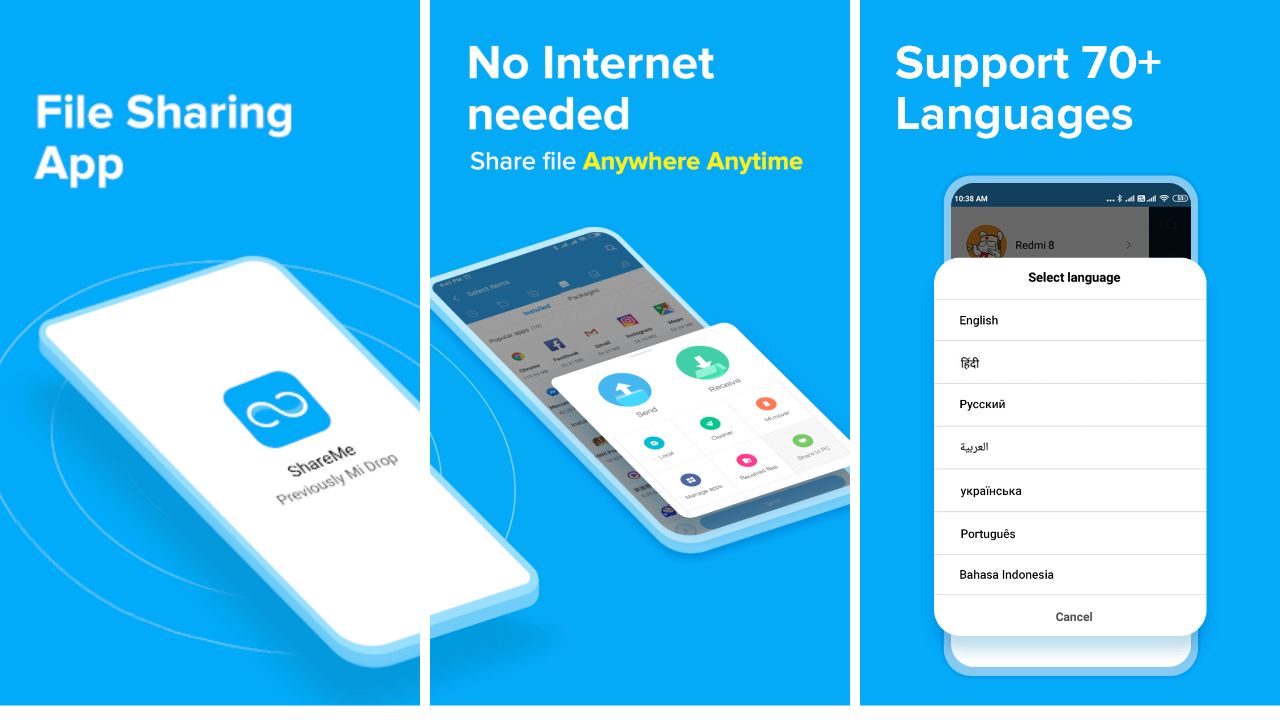 ShareMe for PC is compatible with Windows operating systems such as Windows 7, Windows 8, and Windows 10.
ShareMe for PC transfers your files more than 200 times faster than Bluetooth. However, different from ShareIt and BitTorrent, the app is never officially designed for PCs. To access the features, modern computers and laptops need to run it through emulators such as Bluestacks and LDPlayer.
To access ShareMe download for PC, users simply need to log in to their Google Account, download ShareMe for free from its official store page, and launch the app directly on their PC. From there, the procedure is as straightforward as possible, with the emulator app ensuring that all of the PC's networking features are correctly detected.
Final Verdict
Overall, ShareMe for PC is an alternative app to popular file-sharing apps. The app allows you to transfer files faster than Bluetooth, plus without regard for file size. Not only that but the app can also be used to transfer files between computers and devices. However, to access it, you must first download and install an emulator.
Benefits
• Transfer and share any files
• Share files without using the Internet at a rapid speed
• File transfer between all Android devices
• User-friendly and intuitive interface
• Restart any interrupted transfers
Downside
• To use the app, emulators are required.