MiChat APK is a free chat app that you can download on Play Store. It is one of the most popular chat apps as it is included in top 20 apps on Play Store. Based in Singapore, MiChat makes it a lot easier for you to communicate with your friends, co-workers, family members, and others. As a complete communication tool, this app serves as a social network as well as messaging app.
The user interface is clean and simple, making the app easy to use. It has a lot of useful features that facilitate the communication between you and your contacts. Besides messages, MiChat also allows you to send audios and pictures, just like other chat apps. It also has a wide collection of stickers to make your chatting more fun.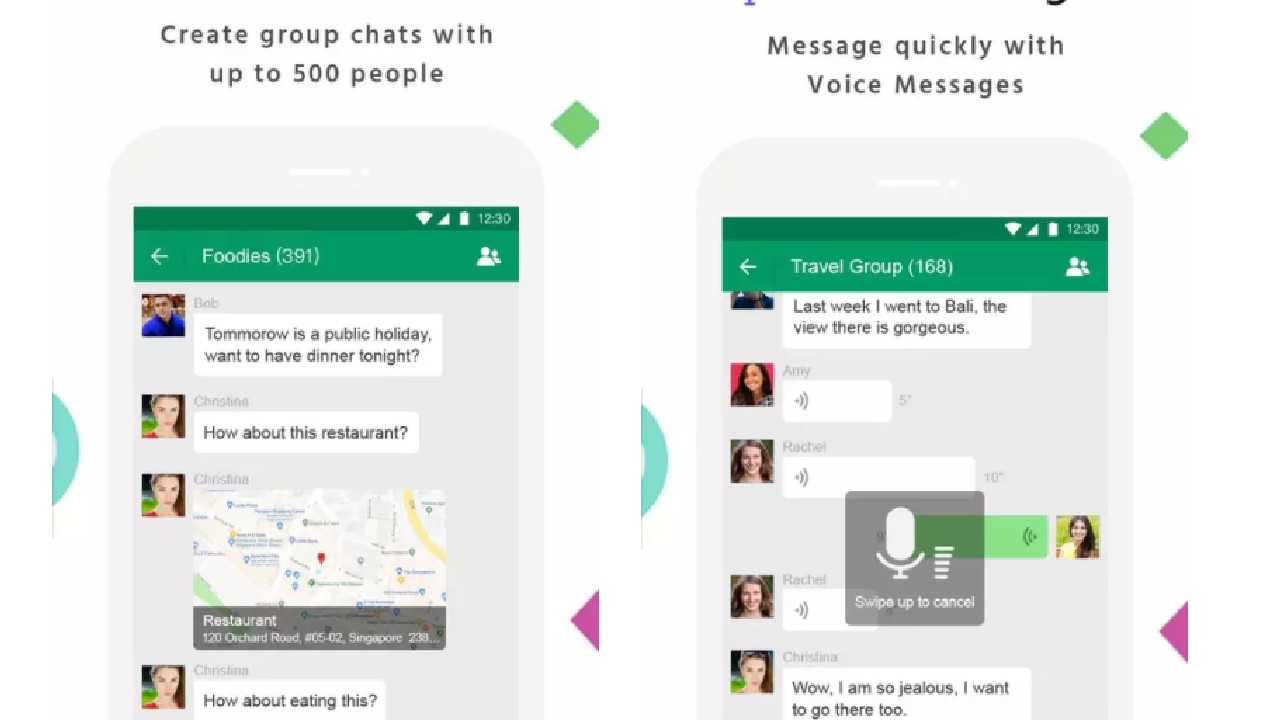 Features and Highlights of MiChat
As it is said before, MiChat for Android is equipped with a lot of useful features. Here they are.
Connect with Users Nearby
This feature differentiates MiChat from other chat apps. You can use the new friendship tab to start a conversation with users nearby or those who have the same interest as you. This feature helps you to find users nearby with a distance of up to 5 Km from your current location. Moreover, you can also directly interact by using the 'greet them' feature.
You just need to open a conversation window to start talking to the person. There is also a 'message in a bottle' feature in which you can find someone special through the message inside it.
Message Tree
Another unique feature of MiChat is the message tree. You can use this unique feature to hang audio messages or text messages, which later will be taken and responded by other random users. You can also read, listen to, and reply to the taken messages.
Find Friends
MitChat also has a find friends feature. This feature is just like Tinder, Tantan, and others. You will be asked to upload your best photo. Then, other users can like or dislike your photo. You can also directly connect to and communicate with them.
Share Photos and Status
This chat app allows users to share their photos and status with their contacts. Just like Instagram and Facebook, other users can also like and comment on the photo or status you have sent.
Those are some features equipped in MiChat. Do you want to use MiChat APK Android?