Hangouts APK for Android are what you need if you want to communicate with all of your friends easily. Google Hangout will help facilitate both direct and immediate communication between you and your loved ones. It is a replacement for Google Talk, which was a classic messaging tool everyone used.
An Upgrade from Google Talk
Hangout is an upgrade from Google Talk because it has so many new features that you will love. After you download Hangouts for Android, you will be able to enjoy various incredible features, including new visual material such as emoji and photographs.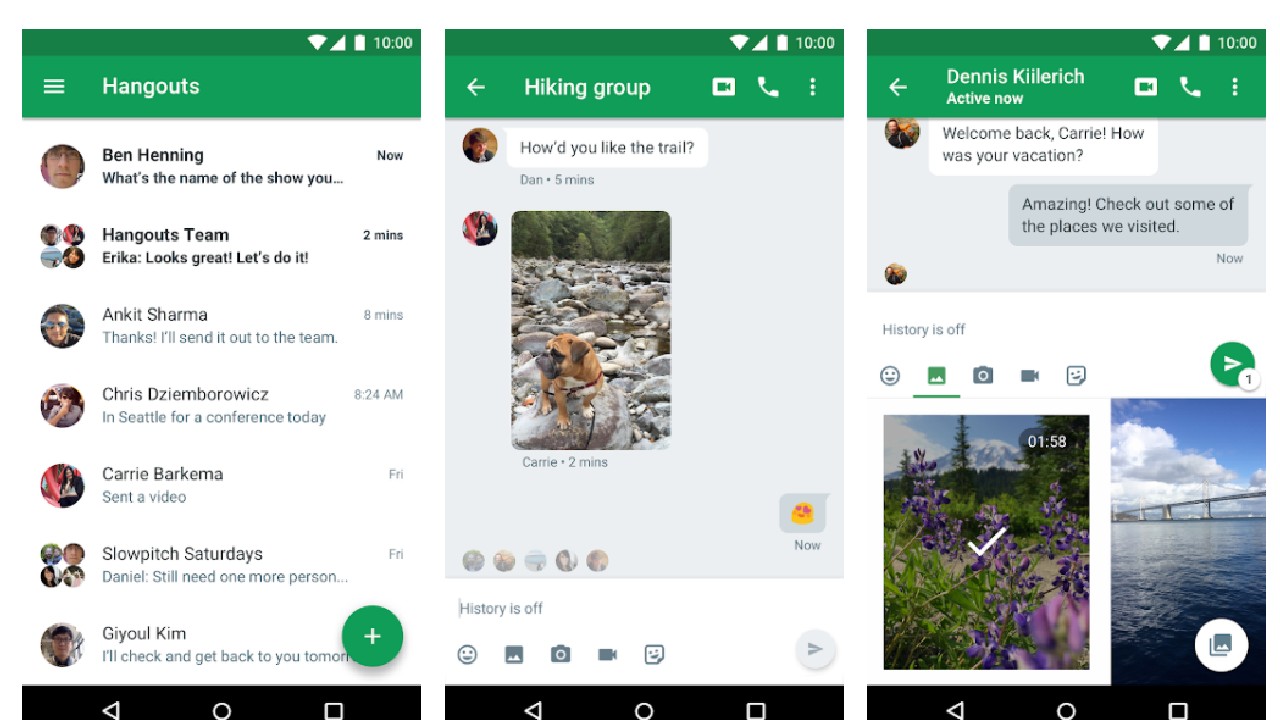 The new visual material in Hangout allows you to express yourself better. You will have hundreds of emoticons and photographs that you can choose from. This feature will improve the overall communication experience that you will have with your friends.
Incredible Text Messaging Features
Hangouts APK has all of the features that you would expect from a messaging client. First of all, you will be able to see your friends who are currently online. You will also be able to see when they are typing or when they have read your previous messages.
Do not worry. You do not have to be online or logged in to be able to receive any message from other users. Hangout allows you to have the best text-messaging experience that you will ever have experienced.
If you are using another device, you do not have to worry about your messages disappearing. You can use the service of Hangout from any device, allowing you to pick up any conversation that you left off. As long as you are logged in to the same account, you are all set.
Have a Video Conference Anytime
Another incredible thing about Hangout is the fact that you will be able to have a video conference anytime you want. You can even video chat up to ten people at the same time, which is pretty incredible. That is why a lot of people use Google Hangouts for Android.
Google Hangout will also help you save all of the conversation records that you have with every other user. This can be very useful if you want to save all of the media that another user has shared with you. You will be able to find the saved media in personalized folders.
Now that you know how incredible Hangout for Android is, you might want to think about using it. Go ahead and find the Hangouts APK download right now.|