Are you looking for a free internet download manager for your Mac you can trust? Then maybe Folx for Mac can be the best choice for you. Folx is truly made for Mac as you can see from its interface style. Yet, this app comes with several highlights that make it a good choice.
Free
First of all, Folx can be downloaded for free. This free internet download manager comes with a modern interface along with the support for the Retina display. It can do more than just downloading content. You can also store and sort it conveniently. You can even preview the downloaded files.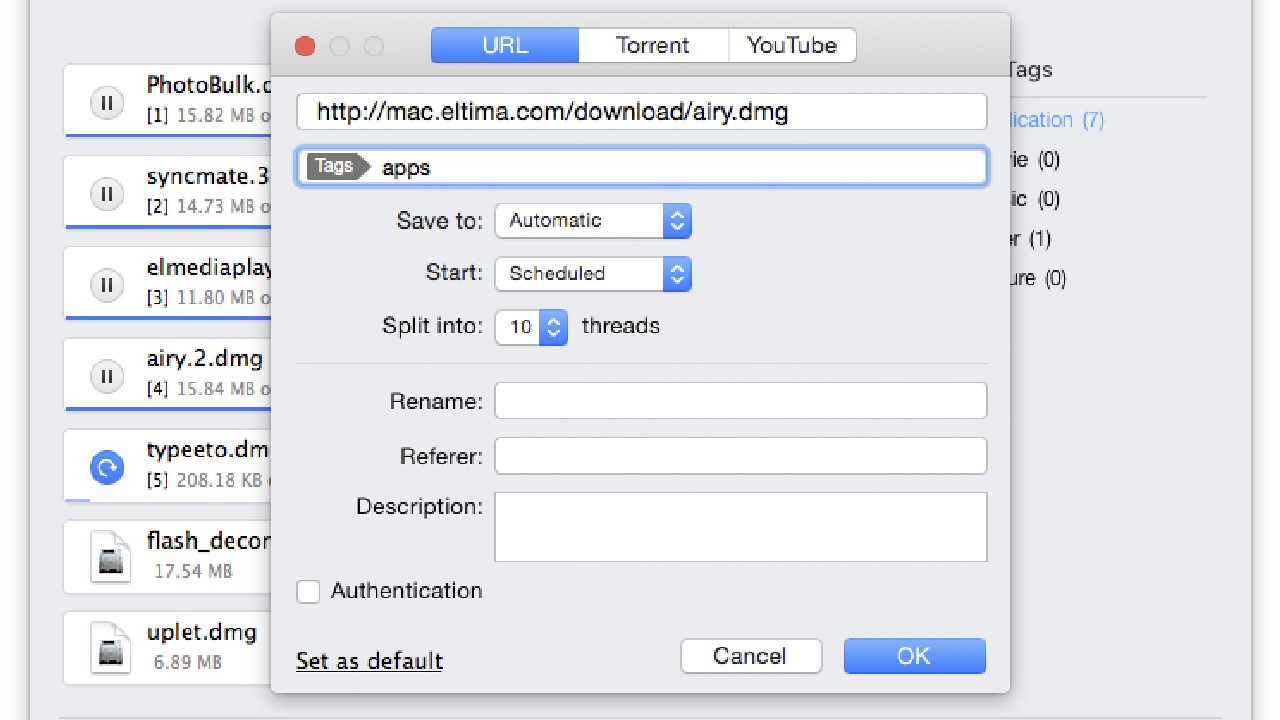 Torrent Client and Smart Tagging System
Folx was created by Eltima and it comes with a strong torrent client. You can use this app to download torrent files. At the same time, it will make you new torrents that can be used for various trackers. Folx free Download helps you able to download torrent files simply and intuitively.
It is getting better since you are also supported with a smart tagging system. By tagging, you can search the downloaded files easily and quickly. More importantly, it also helps you to prioritize the task for downloading. The speed for downloading and uploading can be controlled as you need.
Download from Magnet Links
You will not be able to download torrent files using this app. You can also download from magnet links. It means that you do not need to save a separate file before the actual download can be started. To be sure, it is super convenient.
Unique Features and Browser Friendly
Folx also offers several features that cannot be found in other similar apps. Downloading using this app can be split into two threads. This way, the download process can be much faster. When a download is interrupted, the app will resume the download automatically.
You can also add tasks for downloading in various ways. No matter what kind of browser you use from Chrome to Safari, you can do it with this app. Folx also offers a browser extension to help you download anything on the web.
Great Pro Features
If you upgrade this app from a free version to a pro version, your downloading experience will be enhanced. Thanks to various great features available for Folx Pro including torrent search and speed control. Folx Download can be much faster since a download can split into up to 20 threads.
You can even schedule the download, download from the internet, and integrate your iTunes playlist with the pro version of this app.|