EagleGet for Windows is a download manager app that is not only free but also lightweight. Interestingly, it works fast as well as the app supports many popular web browsers including Google Chrome, Mozilla Firefox, and Internet Explorer. After downloading the app, you can install it on your computer by only double-clicking it.
The Latest Technology
The app uses the latest technology to enable it to download faster. The technology is multi-threaded. It works by dividing the file into some parts and they are transferred at once to increase the download speed. This way, no matter how big the file you want to download, it really doesn't take too much time. Moreover, when the internet connection is stable and good, you can even download so many gigabytes only in seconds.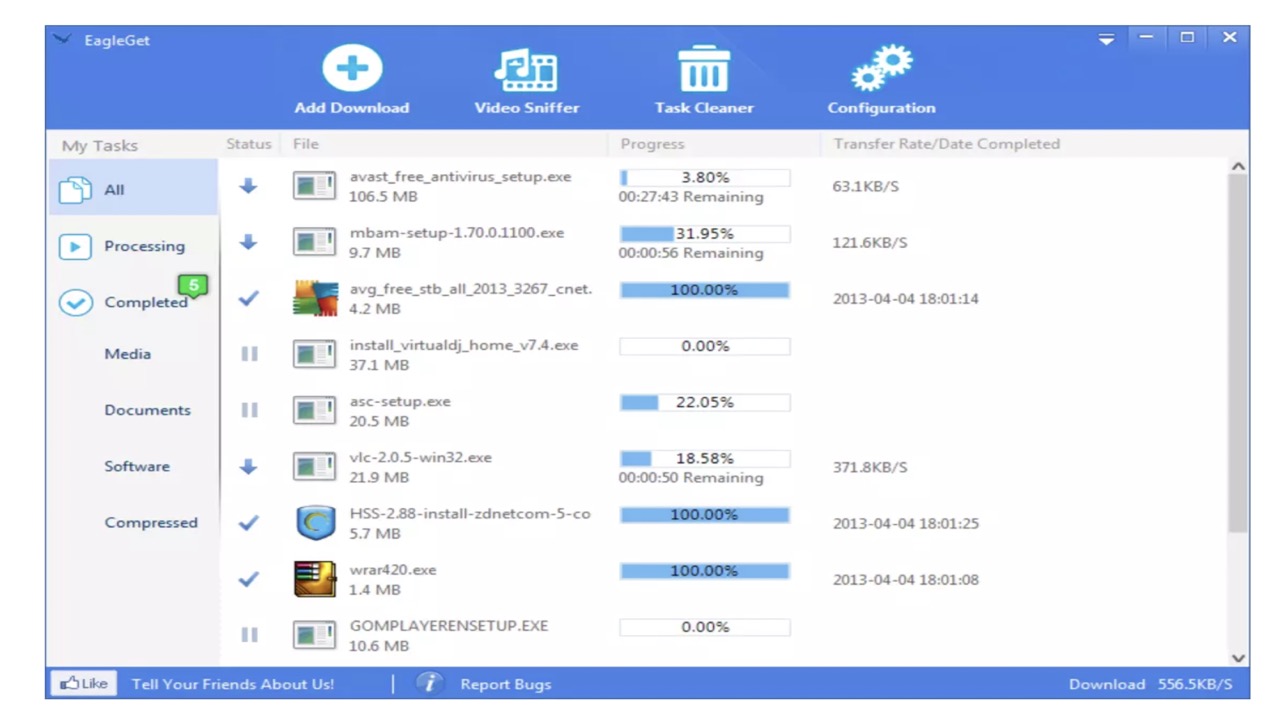 If there is a problem like the bad internet connection, crash system, and others, don't worry. Yes, you can pause it and continue to download it next time.
The Best File Quality
EagleGet Download for Windows brings only the best file quality. For videos, the qualities available are only 1080 pixels and 720 pixels. You can choose one of them you prefer the most. Indeed, those two types of video quality must require you to provide space for the files. But of course, such videos are worth watching.
Easy and Practical to Use
Once you install the app to your Windows computer, the EagleGet icon directly appears on the video you open. So, you can just directly click it when you want to download the video. Automatically, the download window appears and it means that the downloading process has been in progress.
But if you want to manually add the download link, it is possible also. It is from the context browser menu by right-clicking the download link available on the site page. Some options appear and choose Download with EagleGet. When the downloading process starts, there is a widget appearing on the upper right of the desktop. The widget is to display all the downloaded files along with some management options.
Language Options
The latest version of EagleGet free download supports some languages. It is to ease users who still find it difficult in English. Some languages currently available are Arabic, Portuguese, Spanish, and Indonesian. So, are you one of the users of those languages?
EagleGet is indeed a solution for you who prefer downloading files to watching or reading files only. So, make sure to get the app for your Windows.|