Streaming audio or video online becomes very familiar for many people these days. Nevertheless, there might be a time when you want to download and save the audio or video. You just need to find the right app to do it. 4k Video Downloader Portable for Windows will help you do the task.
4k Video Downloader Portable for Windows
You will be able not only to download the video and audio but also save the subtitles from the internet. More importantly, they will be saved in a high-quality format. You can do it with just one click. The video can be saved in various formats including 3GP, MKV, and MP4.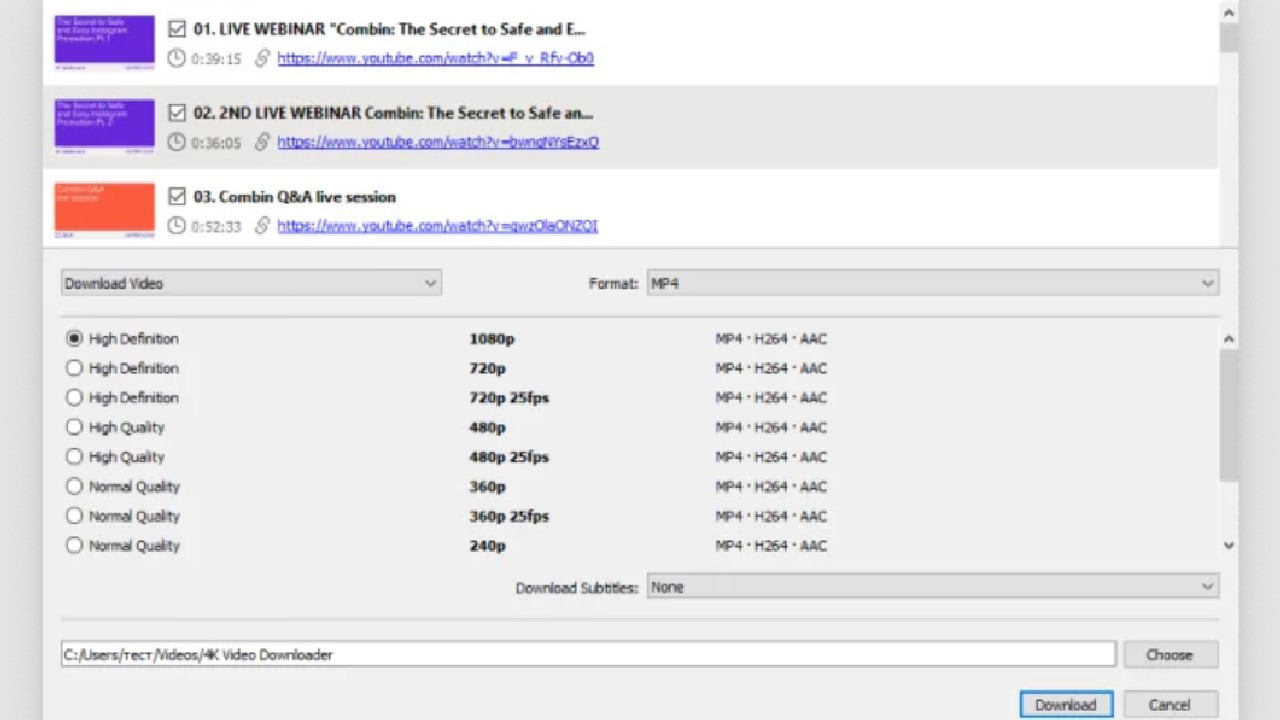 You can also feel free to extract the audio-video files in OGG, M4A, or MP3 format. Why do you need to download the video or audio content? It will be great to enjoy the downloaded content especially when you are not connected to the internet.
The video can be downloaded in various resolution options to meet your video quality need. The most important thing is that you can enjoy the HD videos on various devices from HD TV to iPhone. Of course, the subtitles and annotations can also be downloaded with a single click.
If you love to watch YouTube a lot, you can also save the YouTube channels and playlists with 4k Video Downloader Portable download. Subscribing a new YouTube channel can also be done easily within this app. Anytime there is the latest video posted, the app can download it automatically.
This app is totally free. It is also an open-source that can be used on various platforms. No setup file needs to be downloaded. Downloading your video or audio file will be super easy as well. You only need to copy the link from the web browser. You have to paste it into the app and that is it.
This app is also completed with various great features including direct transfer to iTunes library that allows you to enjoy the downloaded audios and videos from your Apple devices. This app can be used to download videos from all well-known sites such as YouTube, Vimeo, and Flickr. You name it.
Other great features are also available in this app including a 3D video download that allows you to download videos in 3D format. It is amazing that this app also supports 360º videos download. For further download settings, you can activate the Smart Mode.
Proxy setup can also be done in the app. All those great features can be enjoyed with 4k Video Downloader Portable free download.