Nowadays, communicating is getting easier even from a distance. There are many apps that have special features for distant communication. One of them is ZOOM Cloud Meetings for Android. This app is easy to use and easy to get. You can use it for online meetings to ease your work.
ZOOM Cloud Meetings Feature List
Zoom provides video call service as its main feature. By using the camera on your phone or PC, you are able to have an online meeting with your clients everywhere. Click on 'Stop Video' if you want to turn off your camera. It also provides a microphone to help you talk with your clients. You can freely turn on or turn off the microphone by clicking 'unmute' and 'mute'. Don't forget to put your name by typing on 'display name' via the 'setting' menu. Your client's name will also be displayed under the video display.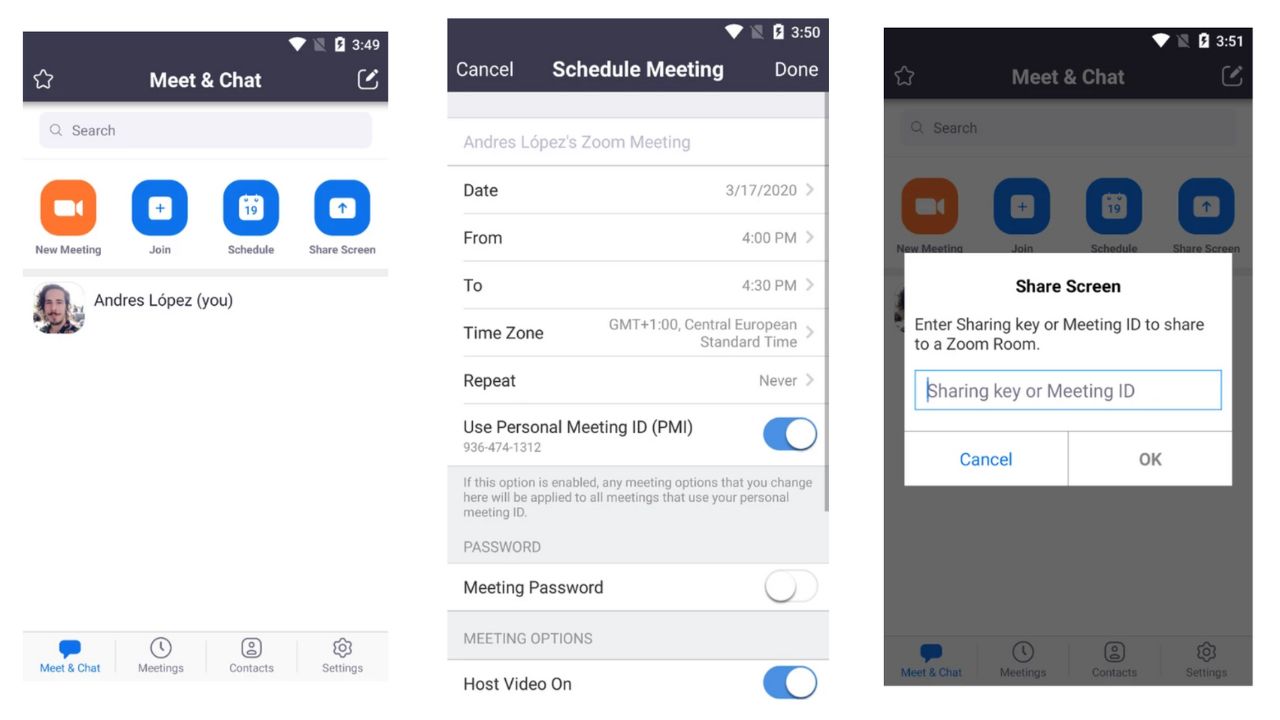 In this app, you can have your own meeting and invite your clients. The reminder feature via 'calendar' will help you to schedule your meeting. In addition, video recording is also enabled in this app. Thus, you are able to rewatch the meeting whenever you want.
ZOOM Cloud Meetings for Android
Using Zoom is not only limited to PC. You can use it on Android, either. Hence, if you are not able to use PC, you can use your Android to have or attend an online meeting. It is simple and practical. The features are still the same, but the display will be different depending on your phone setting.
To use Zoom in your phone, you need to download the app first. You don't need to pay anything since it is free. Even though it is free, the features are quite complete and help us a lot. This app is not only useful for work. You can use it for having an online class or lecture or even for having a chit-chat with your friends.
For conducting a class, zoom is very suitable. Whenever you want to have an online class, Zoom always provides great features. You can have a presentation via Zoom. By using the 'Share Screen' menu, you are able to share your screen to present your thought to the other participants. The 'Annotate' menu is also useful to support your online classes.
In brief, we can say that ZOOM Cloud Meetings APK Android helps us much to have an efficient and effective video call meeting for work, online classes or personal communication. Hence, it is recommended for you who are struggling with distant communication.